You don't need a gym to improve your fitness…
A list of words from the world of Health
Your heart is a muscle – it beats over 100,000 times a day – you'll only get the one so look after it.
Drug misuse often leads to problems for individuals, families and communities – from addiction to crime, from illness and fatalities to under-achievement in education. Click on 'Drug Info' above for more…
Alcohol consumption has grown in recent years – and so have problems associated with drinking. Get the facts… and be safe…
There's lots of support out there to help you quit – you'll find loads of useful contact details here…
Not concerned about long term effects? Find out what smoking can do to your body in the short term…
If you don't know how to get started with improving your health and fitness, taking your first steps can seem daunting. Thankfully, there are some simple tips you can follow get yourself on the way to a healthier, fitter you…
Who doesn't have a sweet tooth? Problem is, there are very good reason to make sure you don't eat too much of the stuff…
Did you know humans have consumed caffeine since the Stone Age?! So it must be safe, right? Well, research into caffeine is ongoing – it's safe to say it's important not to over do it with caffeine…
Thinking of dieting? You're not alone. What you need to know…
Read this and if you're still not convinced you want to eat 5 fruit and veg a day, you need to read it again :-)
'Eat a low-fat diet' – most of us have heard this – but recently it is becoming clear that it not so much the amount of fat in your diet but the TYPE of fat….
Too much salt is bad for you… Here are some easy ways to cut down…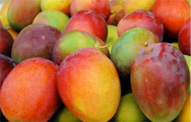 Health … we all would like to have good health so check out the topics included here and make a positive start to a healthier you.